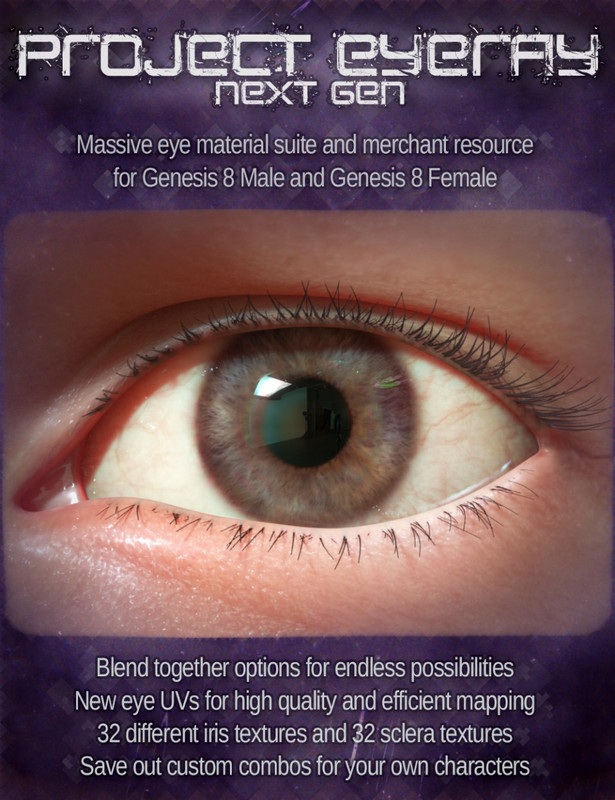 Project EYEray – Next Gen and Merchant Resource for Genesis 8
Project EYEray – Next Gen is a continuation of my merchant resource and material setting line focused on high quality eye textures and shaders. This set contains options for the newly released Genesis 8 figures to get you kicked started on your own character products or just to help your renders along.
To get the most out of the included textures a new UV set was created by scratch, saving on memory and load times without sacrificing image fidelity.
Inside you'll find sclera textures of 8 different types (natural, bloodshot and necrotic etc) each with 4 different vein densities.
These come along side 8 different real world irises in 4 separate colorations. Layered Image Presets allow any of these iris options to be mixed together for a near endless selection while modifiers help fine tune the end result.
https://www.daz3d.com/project-eyeray-next-gen-and-merchant-resource-for-genesis-8

You need to be a member to see this