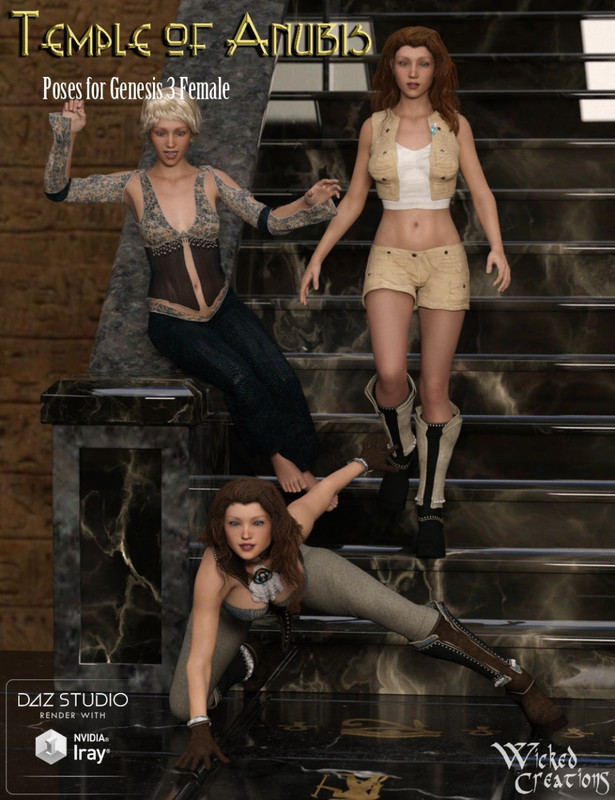 Temple of Anubis Poses for Genesis 3 Female
A complete set of action / adventure poses for Genesis 3 Female and Genesis 3 Female based characters. Many of these poses were used in the Temple of Anubis promos, but many others are included as well. I've included 22 unique action poses and their mirrors, 22 'Snap 2 Place' poses (for the Anubis Temple) and 22 use Anywhere poses. I've also included the Golden Ankh prop that will smart prop into hand when Genesis 3 Female is selected, props for either hand and a hand pose for each are included as well.
As a bonus I've created 6 unique expression morphs. They are available as either static 'one click' facial poses or as fluid expression morphs ideal for animations. I've also created Zero poses for the expressions and the poses.
https://www.daz3d.com/temple-of-anubis-poses-for-genesis-3-female

You need to be a member to see this