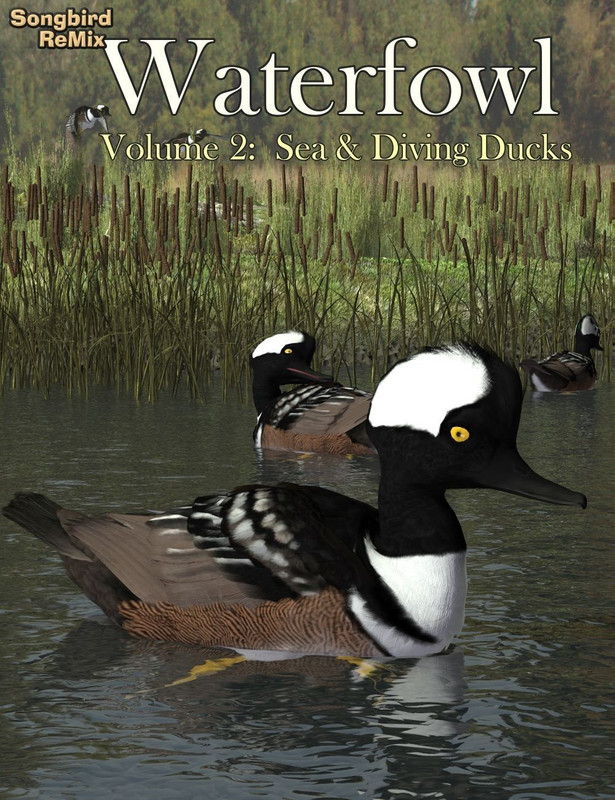 SBRM Waterfowl Vol 2 – Sea & Diving Ducks
Songbird ReMix Waterfowl Volume 2 features diving and sea ducks found around the world including Pochards, Scaups, Eiders, Mergansers and others.
There are two distinct groups of Ducks; Dabbling Ducks and Sea/Diving Ducks. They are divided into the two groups mostly by behavior.
Diving ducks and sea ducks forage deep underwater. To be able to submerge more easily, the diving ducks are heavier than dabbling ducks, and therefore have more difficulty taking off to fly. Diving ducks are commonly called pochards or scaups, while Sea ducks have a much larger family of species including eiders, scoters, mergansers, goldeneyes and other species. Most of these ducks occupy habitats in the northern latitudes.
http://hivewire3d.com/songbird-remix-waterfowl-volume-ii-diving-sea-ducks.html


You need to be a member to see this