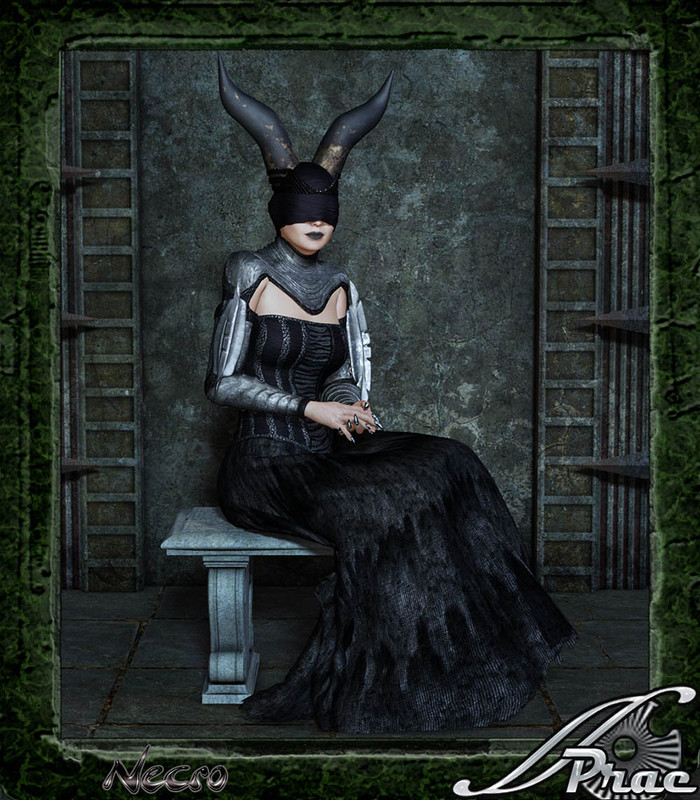 Prae Necro Gothic Outfit V4-A4
This gothic styled outfit for Victoria 4 and Aiko 4, has 3 figures consisting of a Dress, armour and headdress and 3 props, Crown, Horns and Tendrils.
It has 4 sets of textures for four distinct and twisted personalities.
Decay for the Death Maiden – Bringer of decay and rot.
Gear for Madam Machine – creator of gears and wires.
Rust For the Queen of Rust – even the strongest will fall.
Void for Shadow Mistress – keeper of secrets and guardian of the void.
NLA - https://web.archive.org/web/20170320094947/https://www.yurdigital.com/catalog/7197-necro


You need to be a member to see this