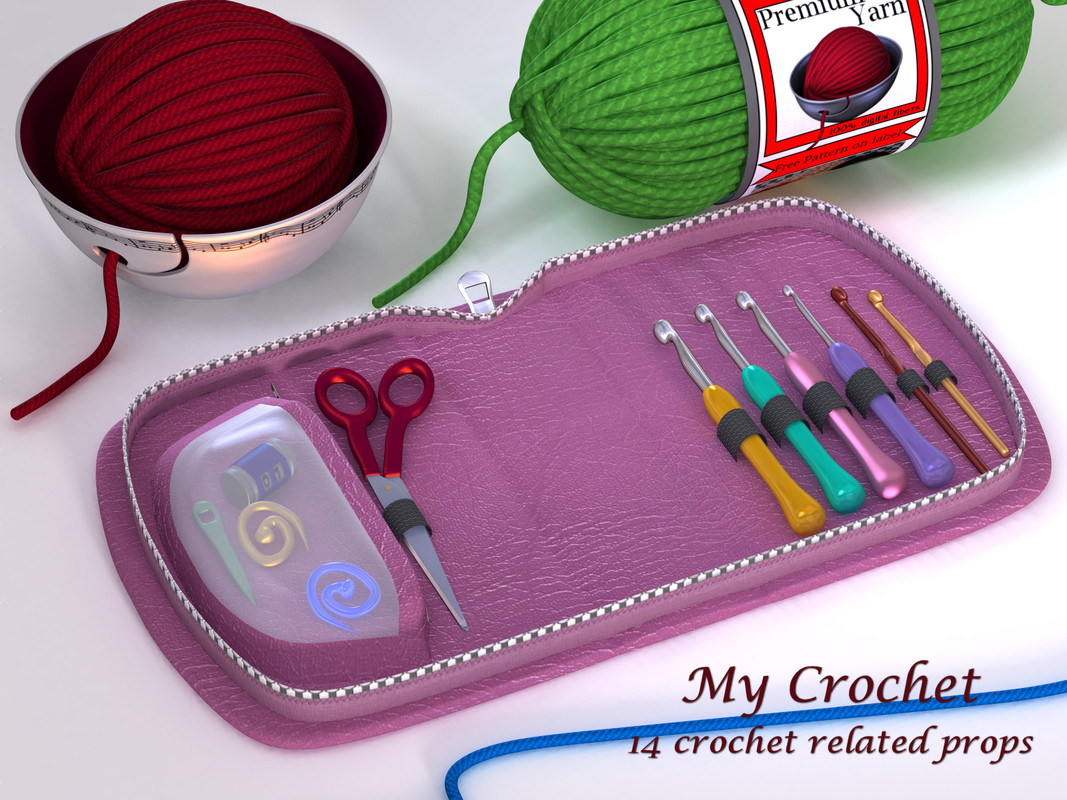 My Crochet
Keep calm and crochet on!
14 crochet related props including morphing yarn, yarnbowl, hooks, scissors that open and close and more!
*-*-*-*-*-*-*-*-*-*-*-*-*-*-*-*-*-*-*-*-*-*
My Crochet props:
13+ crochet related props
Prop obj
13+ Crochet Props (.pp2)
…Case
…Counter
…Craft Scissors
…Crochet Hook
…Ergo Hook Lg
…Ergo Hook Med
…Ergo Hook Sm
…Tapestry Needle
…Stitch Marker
…Yarn Ball with morphs
…Yarn Bowl
…Yarn Skein with morphs
…Yarn Strand
…Case preloaded+
*-*-*-*-*-*-*-*-*-*-*-*-*-*-*-*-*-*-*-*-*-*
Information: Poser 6+; Not tested in Daz Studio. Minor shader tweaking may be required.
https://www.renderosity.com/mod/bcs/my-crochet/120445/


You need to be a member to see this