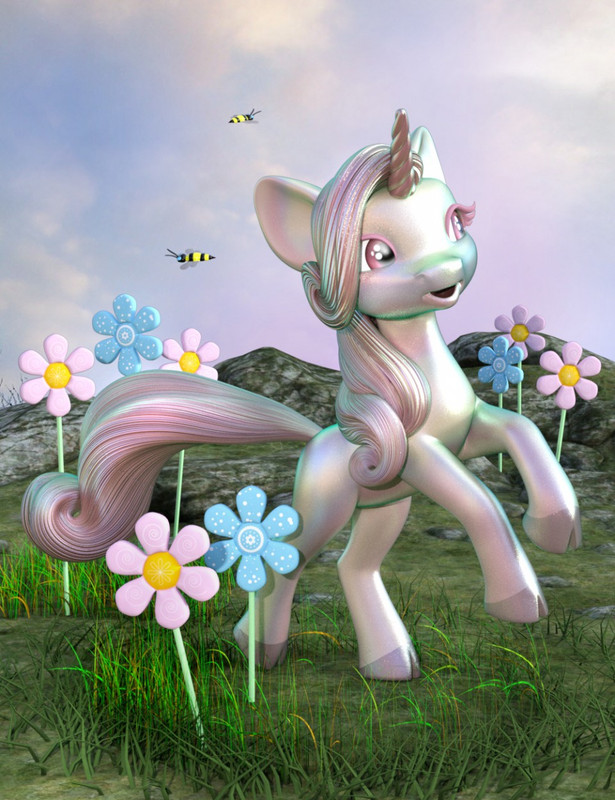 Fanciful Textures for Precious Unicorn
Unicorn for Precious is a delightfully playful character who is full of surprises and fun. Prancing, dancing or jumping Precious unicorn will fill your renders with excitement, energy and color. Color your character with a choice of 19 full load material presets or mix and match mane and tail colors for a completely unique look and start rendering today.
Whether Precious is strutting down the runway, galloping across a field, prancing with her friends or quietly sleeping, this texture pack will have just the right style for your render. The textures are created using three different texture nodes…velvet, metal and cartoon plastic. This offers you a large selection of choices.
https://www.daz3d.com/fanciful-textures-for-precious-unicorn

Precious Unicorn
You need to be a member to see this