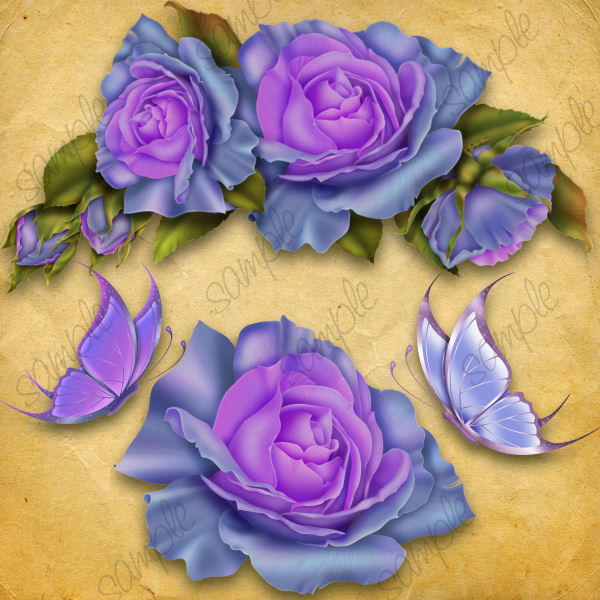 Delightful doodles Roses roses roses
Welcome to my set of ROSES, ROSES graphics.
So many people have been asking me for more roses, that I thought it was time I did a set.
There are so many usable design elements in this set that you will be reaching for it time after time as you make your creations beautiful, sofisticated, ELEGANT and eye-catching.
The roses are all individual graphics, as are the leaves, butterflies and bees. PLUS I've included some ready made groupings for your convenience.
THE DROP SHADOWS SHOWN ON THE PREVIEWS ARE FOR DISPLAY PURPOSES ONLY, AND ARE NOT ON THE GRAPHICS YOU RECEIVE.
All the lovely roses in this set are matched with design elements that will make it much easier to create beautiful items for gift giving or for sale. These gorgeous roses are just the thing for creating items for scrapbooking, candywrappers, Cafe-Press items, Craftsuprint products, zazzle creations, cross stitch and embroidery patterns, gallon cans, glass blocks, ceramic tiles and so much more.
My graphics all print out in beautiful, bold colors with clear crisp lines and can be resized with ease.
http://delightful-doodles.com/index.php?main_page=product_info&cPath=1_388&products_id=391

You need to be a member to see this