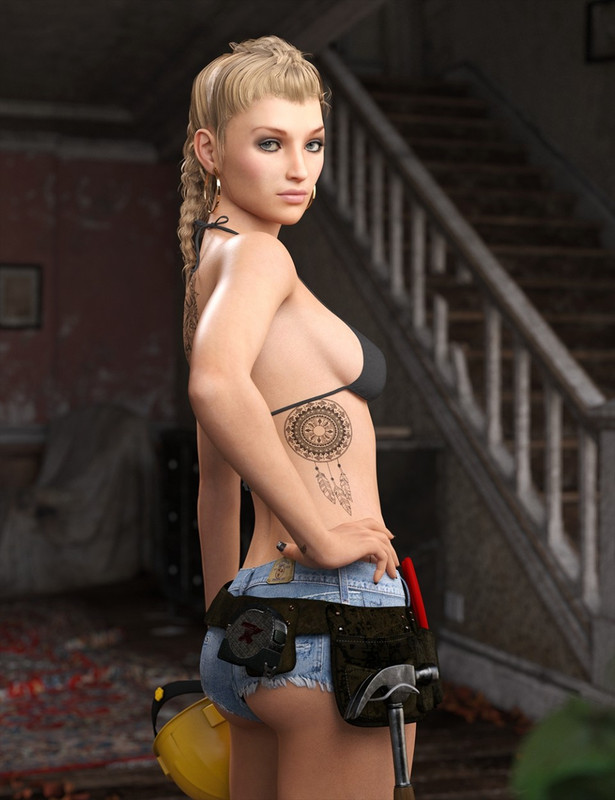 LY Ariah HD for Genesis 8 Female
Ariah is a strong personality that is confident in all she does. She comes to you with a custom skin and body. She's bad-ass and unique. HD from top to bottom. She has custom sculpted HD Head and Body morphs created for the Genesis 8 Base Female shape.
Ariah has custom painted makeups- 8 makeups, lipsticks, and all-in-one presets, 9 nail polishes and 8 eye colors. I understand the need for customization, so included are presets for Anatomical Elements Materials, and an alternative torso with no anatomical details for risque clothing, Bump settings for closeup and distance, and 3 intensity settings for the skin tone. Always included are custom morphed square nails and long eyelash morphs. Nothing so so important as the Eyebrows, so you get 2 ways to remove eyebrows from Ariah, an LIE no Eyebrow setting which removes the brows and leaves the makeup, and a No Eyebrow Face option for when you want everything from scratch!
https://www.daz3d.com/ly-ariah-hd-for-genesis-8-female


You need to be a member to see this