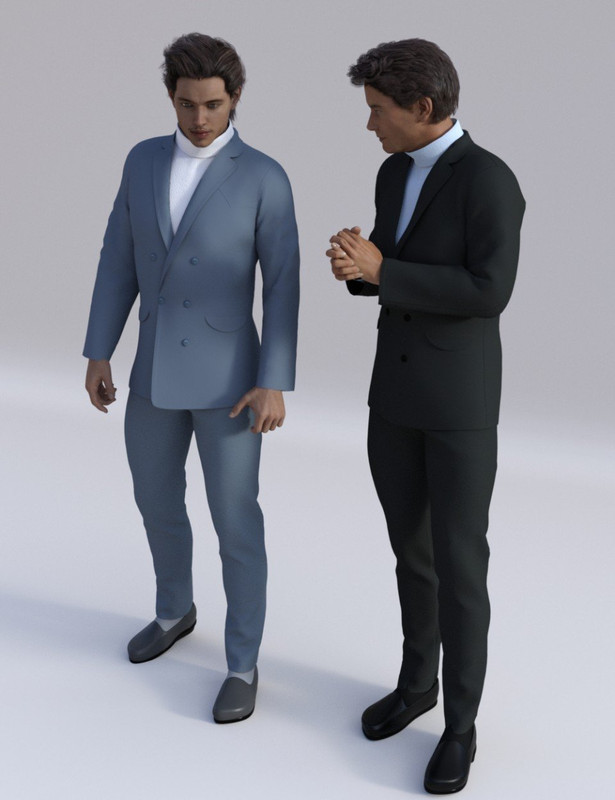 Suave for Genesis 3 Male(s)
Suave sophistication for the guys in your library. Fully conforming 3 piece outfit with the added realism of pose matching morphs for The Common Man pose set, and the 10 Urban Model poses included with Genesis 2 Male Essentials.
Fits for all current Daz Genesis 3 Male figures are included. Hierarchical Material Presets for Iray and 3Delight make it easy to apply textures to all 3 pieces. in one click, or use ctrl click to apply materials to selected surfaces only.
Complete outfit with pants and shirt combined into a bodysuit for superior collision results with the jacket, double breasted jacket and slip on shoes.
Good results can often be obtained using the draped pose morphs dialed in part way for draped effects on similar poses from other sets.
https://www.daz3d.com/suave-for-genesis-3-male-s

You need to be a member to see this