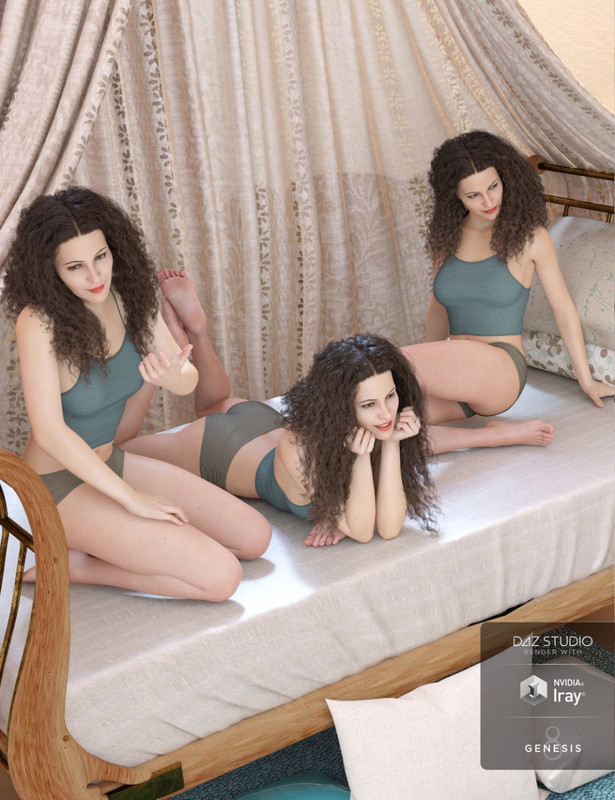 Daybed Lounging Poses
A lazy afternoon feels like you have all the time in the world. Indulge your Genesis 3 and Genesis 8 ladies with these 16 luxurious lounging 3D digital poses. These are perfect for recumbent artistic renders.
As always, FeralFey poses are fact checked for accuracy, gravity, and balance.
https://www.daz3d.com/daybed-lounging-poses

Daybed Romance
You need to be a member to see this